Hotels
The congress Venue (WICC, Wageningen) offers hotel rooms with discount for the period 9 - 13 July 2023. In order to opt for this discount you have to use the following Block codes:
- Single room: ICVF330159
- Twin room for single use: ICVF364218
Please go to the website of the WICC Hotel at book online • WICC
For the online booking at reduced rates please use the Block code option:
The block codes will remain active until May 5th 2023 ! After this date reservations are only possible based on availability.
For more information: HOTEL WICC
Lawickse Allee 9
6701 AN Wageningen
+31 (0) 317 490 133
info@wicc.nl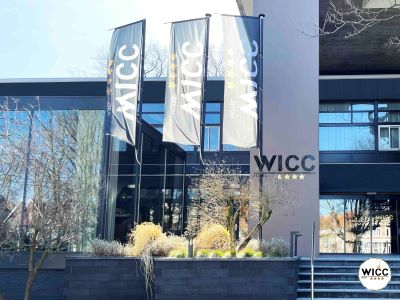 Of course you are free to book in other hotels in Wageningen using you favorite booking site.